1: Register an account
Access TikTok Ad Manager to sign up. There are two options to sign up by email address or phone number. After that, you just need to fill in the verification code to complete the registration.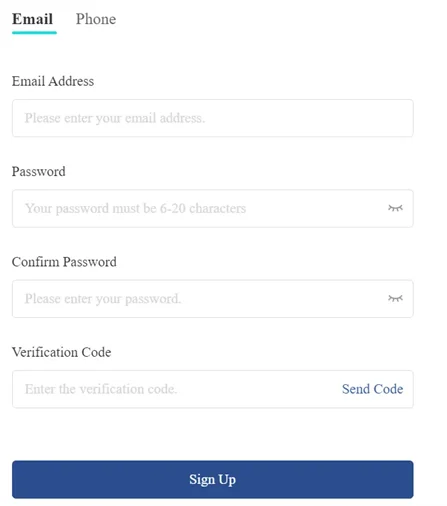 Step 2: Fill in business information
In the next step, you fill in all the information about your business, including:
Country/Region: where you're located
Time zone: Check your right time zone, as you will not be able to change it afterward
Preferred billing currency: choose your preferred currency
Business Name: must be the same as (or substantially connected to) your legal name. If your account's "Business Name" does not match the actual name of your business, you will fail the account evaluation.
Furthermore, suppose you want to access all TikTok For Business features such as the TikTok Creator Marketplace or ad credit programs. In that case, your "Business Name" must match the one on your legal documentation, such as a business license or the IRS SS-4 EIN Assignment Letter.
Check your information again, and click Register.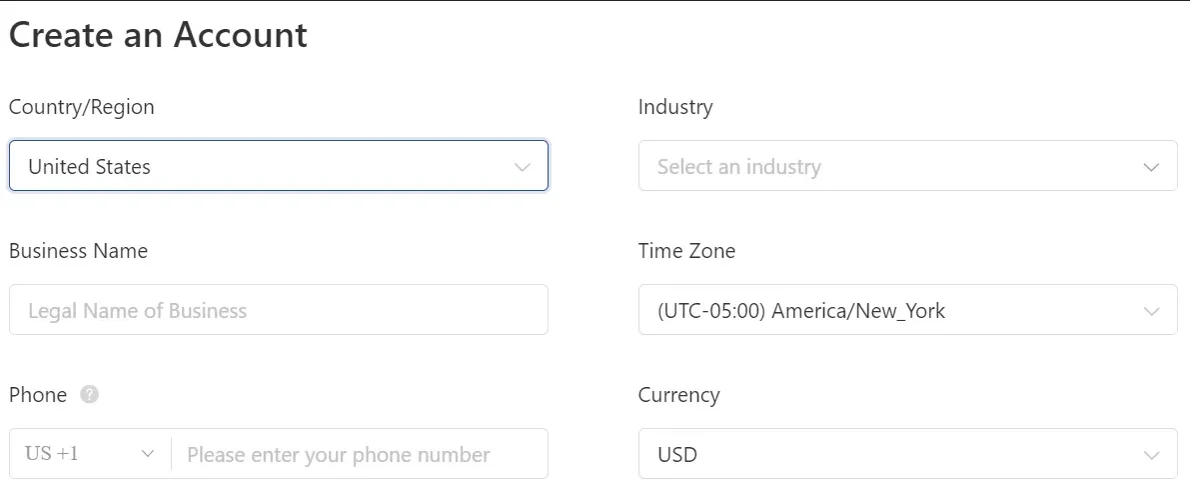 Step 3: Setup your account
After registering, you will see the Dashboard display, then access Account Info under Account Settings.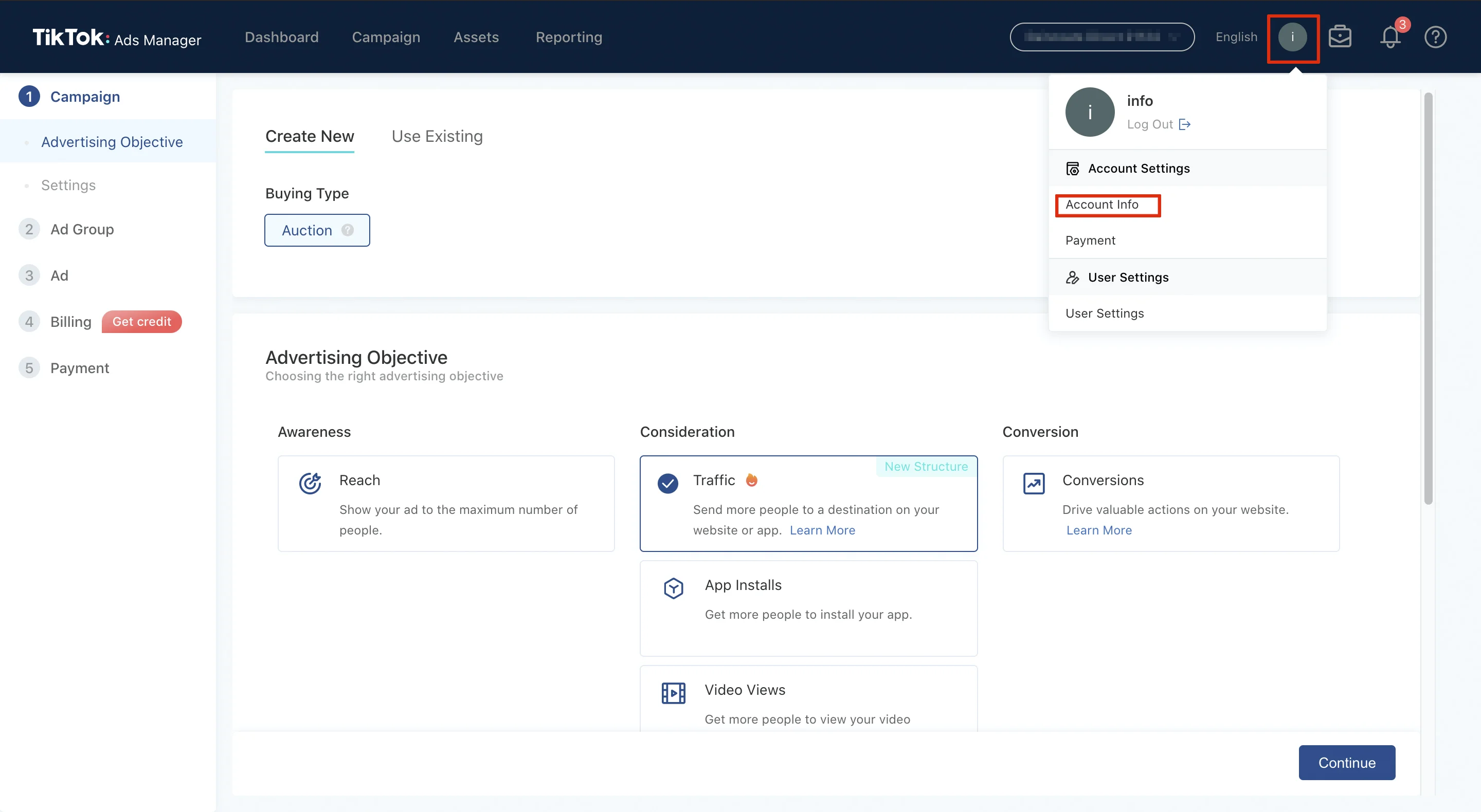 Step 4: Complete detailed business information
You need to fill out all the information on the Business Information display including:
Company website: enter the URL following the format https://www.tiktok.com/.
URLs that do not adhere to this standard will be rejected during the account review.
To pass the account review, your firm website must work properly, provide all required contact information, clearly offer a product or service, and be relevant to the product or service you wish to market.
Industry: select the industry in your product or service will be promoted
You must fill in exactly all this below information with where your business is registered.
Street address
State/Province
Postal code
Business Verification (optional): It will allow you to apply for ad credit programs and use extra TikTok For Business features such as the TikTok Creator Marketplace.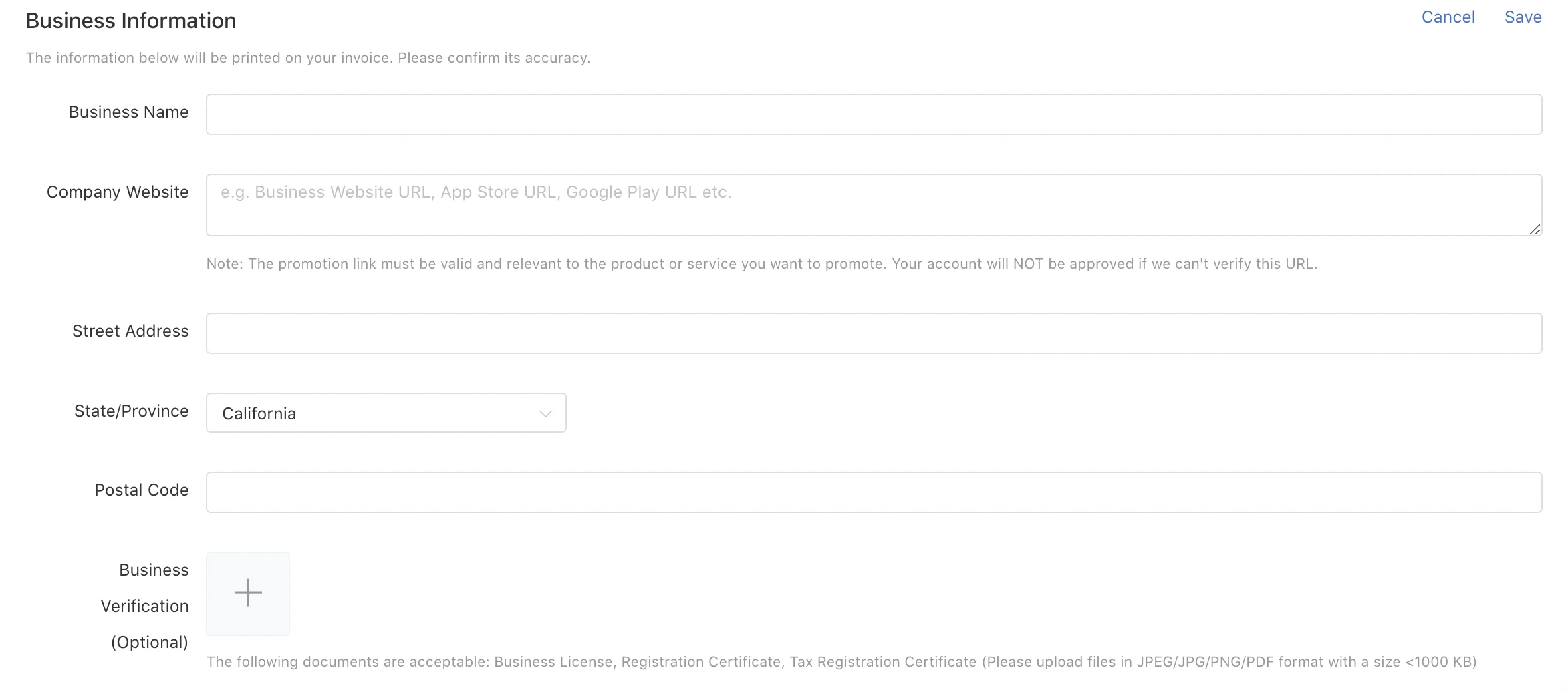 Step 5: Select Payment Method
There are 2 ways for you to pay on TikTok ad Manager including Manual Payment and Automatic Payment. However, Automatic Payment is not available at this time.

Step 6: Submit your approval
At the bottom of the page, click Submit. When you submit your account details, it will be reviewed. TikTok will examine the information you supplied during the account review, which can take up to 24 hours.
Other Articles